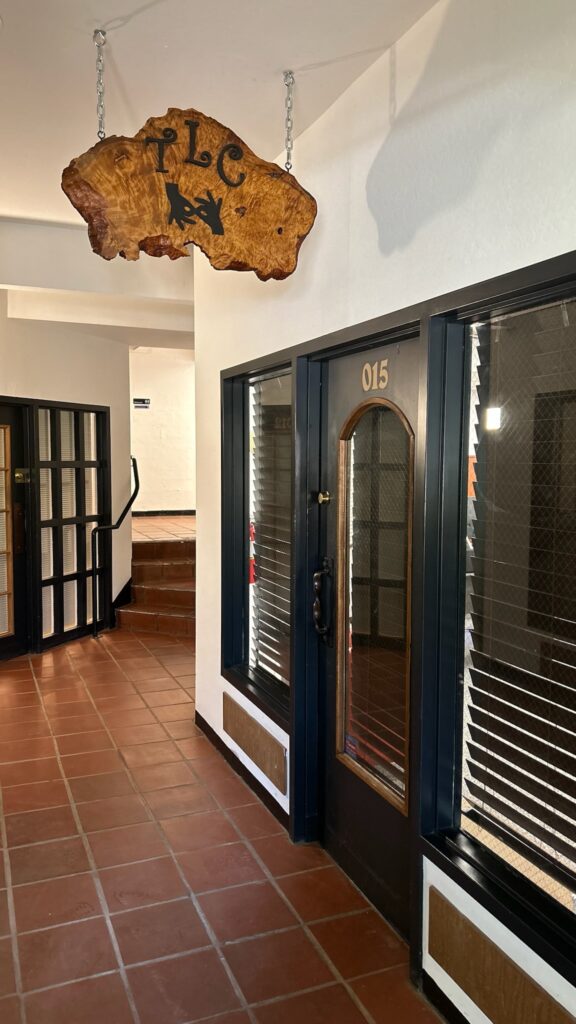 We Are Now In The Pine Street School Plaza
The Main Entrance And Official Address Is Shown Below
*

NOTE:

  Our Suite Is Located Just Inside The East Street Entrance
Parking is Free on East Street and in the Parking Lot
Keep An Eye Out Here For The Date Of Our Open House This Fall
1135 Pine Street, Suite 015, Redding, CA 96001
Office Hours By Appointment Only!
PLEASE JOIN US
At The New TLC Office location!!!!
Open House/ASL Social
Friday, December 1st @ 5-8pm
PINE STREET SCHOOL PLAZA, in Redding
1135 Pine Street, Suite 015 (quick access from the East Street entrance)
Light refreshments provided…(Optional: Bring a snack to share)
Bridging The Communication Gap Between Deaf/Hard-of-Hearing and Hearing Consumers
TLC Sign Language Services, LLC provides contracted free-lance sign language interpreting services in Redding and the surrounding communities, including the counties of Shasta, Trinity, Siskiyou, Plumas, Modoc, Lassen, Butte, and Tehama. With over 20 years experience in a variety of settings including:  Medical, Business, Vocational Rehab, Mental Health, Education, and Community Events; TLC Sign Language Services is available to provide quality, affordable interpreting services based on integrity, professionalism and reliability.  Our Mission is to bridge the communication gap between Deaf, Hard-of-Hearing, and Hearing Consumers.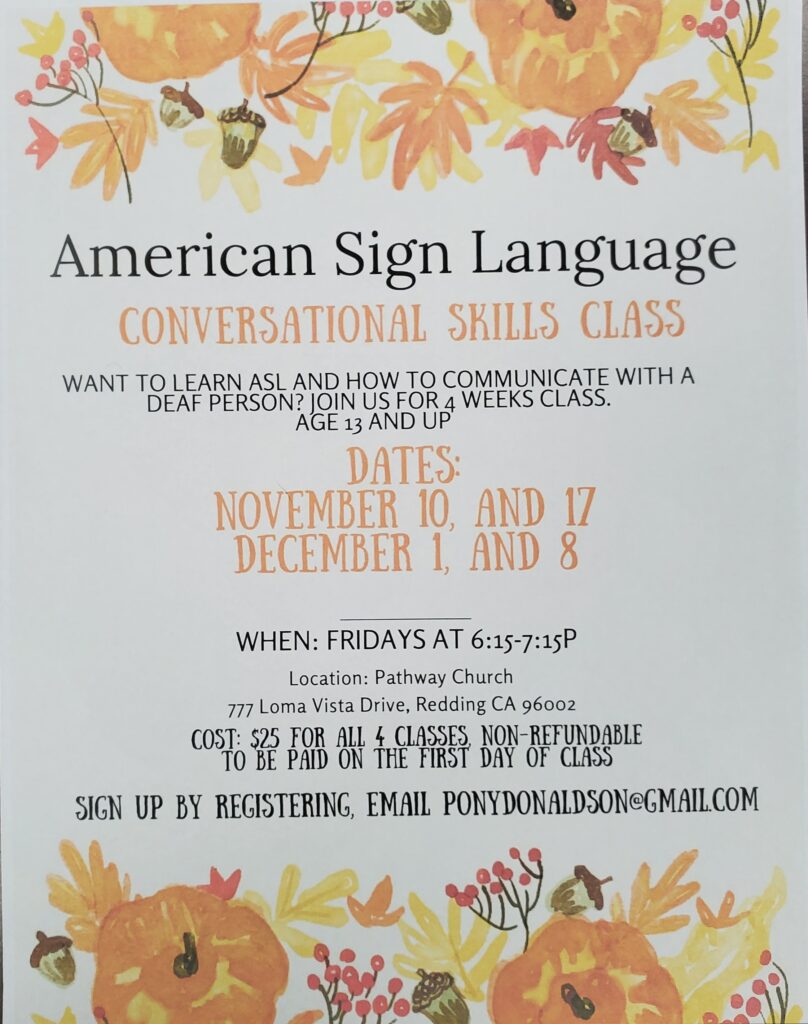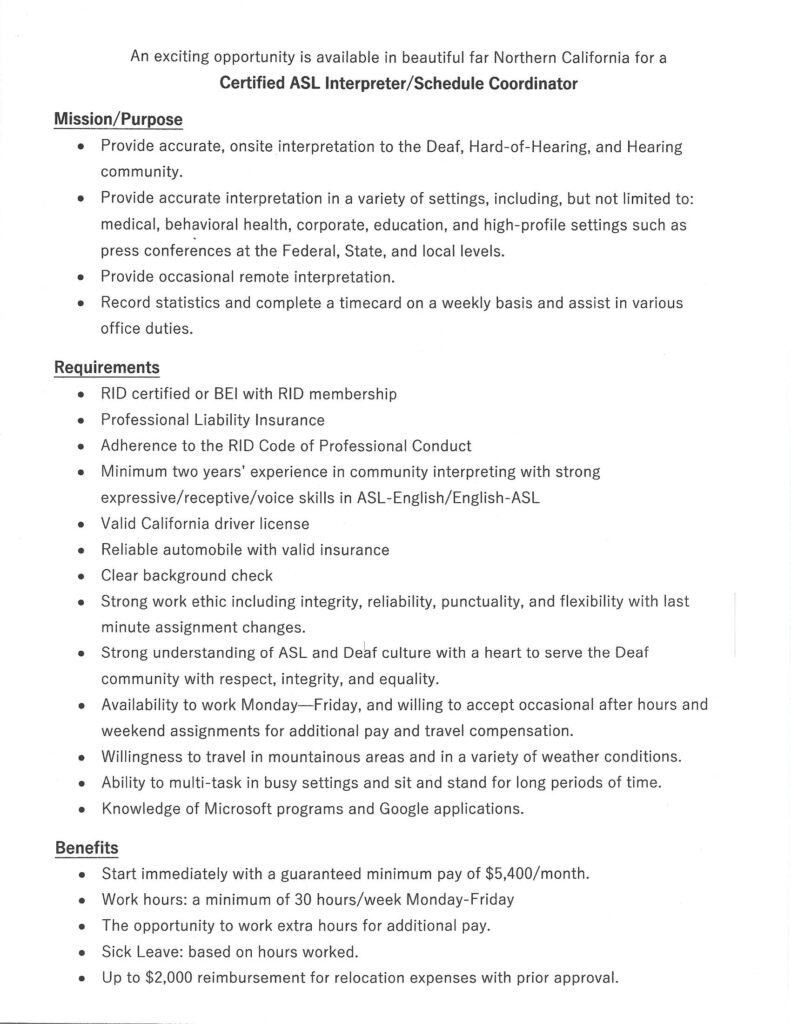 We provide a friendly, professional work environment and a potential for additional income. Our offices is in Redding, CA; centrally located between the Oregon border, San Francisco Bay Area, Reno NV, and the Humboldt coast. We are surrounded by mountains, streams, lakes, friendly communities, and un limited outdoor activities!
If you feel you are a good match for our team, please send the following documents to:  tlcsignlanguage@yahoo.com
Resume

Proof of Certification

RID membership validation

3 letters of recommendation
We look forward to welcoming you to our team of professionals!
To Request Interpreting Services Click On One Of The Images Below
Below Click On These Links To Other Resources